Having a good mechanic in Deer Park, Bayton, Harris County, or Pasadena, TX means driving a vehicle that's always being kept in its best functional condition. At Mousa's Automotive Service, delivering an unparalleled level of excellence with our car repairs to our customers is always our number one priority, and we take pride in being the go-to shop for repairs and maintenance of any nature.
Auto repair services
As a qualified auto mechanic in Deer Park, TX, our shop is equipped for general auto repair services of all types. From engine work to auto AC, transmission services to suspension work, we're ready to handle it all:
Brake service, shocks, suspension work: Your undercarriage components see a lot of wear over time, so regular brake service and related work is important. Let us replace your brake pads when they become worn and retrofit your shocks when your ride becomes too rough. We deliver a full range of brake repairs and suspension services.
Transmission repair: Not just any car mechanic in Deer Park, TX is equipped to tackle transmission repairs. We can repair most major issues with your vehicle's transmission, flush it and reseal your case. Our thorough repairs and service will keep your vehicle chugging along for many more miles to come.
Engine repair: Is your "check engine" light on? Do you hear a strange rattle coming from your engine? Drive on into our shop and we'll get to the bottom of the problem fast. No matter which engine component is giving you trouble, we've got the expertise to restore its function and performance.
Electrical repair and diagnosis: One of our specialties is auto electrical work. From the battery to the alternator to the starter and beyond, we deliver a full scope of auto electrical services.
Air conditioning repair: If your auto AC isn't working any longer, don't waste time in fixing it. Bring your vehicle into us for quick repairs that restore the full functionality of your AC system.
State inspections and emissions testing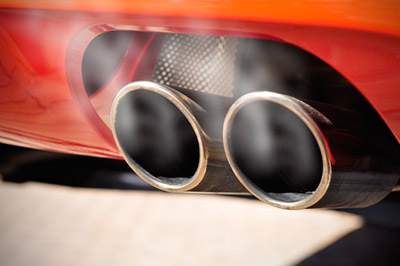 As a state-licensed inspection and testing facility, Mousa's Automotive Service is ready to provide you with stress-free testing of your vehicle when registration time comes around. We can quickly test your vehicle and deliver a pass/fail grade. And, if your vehicle does fail, we're ready to deliver emissions repairs to help you pass with flying colors the next time around.
Factory-scheduled maintenance
Our shop takes pride in helping customers avoid major breakdowns by providing all of the critical routine maintenance your vehicle needs. Our factory-schedule maintenance services include oil changes, radiator service, belts, hoses, fluid flushes, tune-ups and more! Come to us when the odometer rolls over its next milestone and we'll make sure your vehicle stays in roadworthy condition.
For more information about any of the auto repair and care services we offer, please contact us today by calling 281-930-8440.